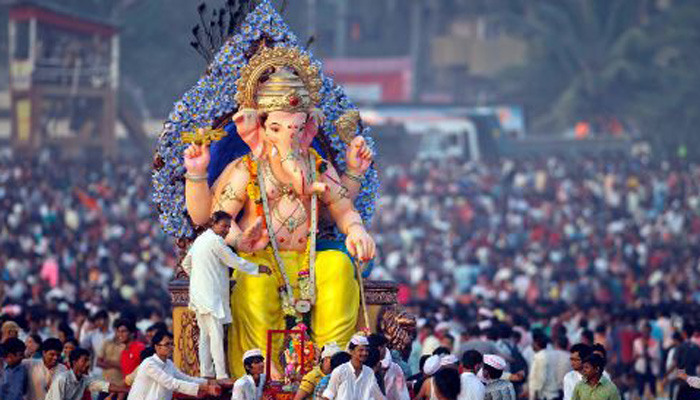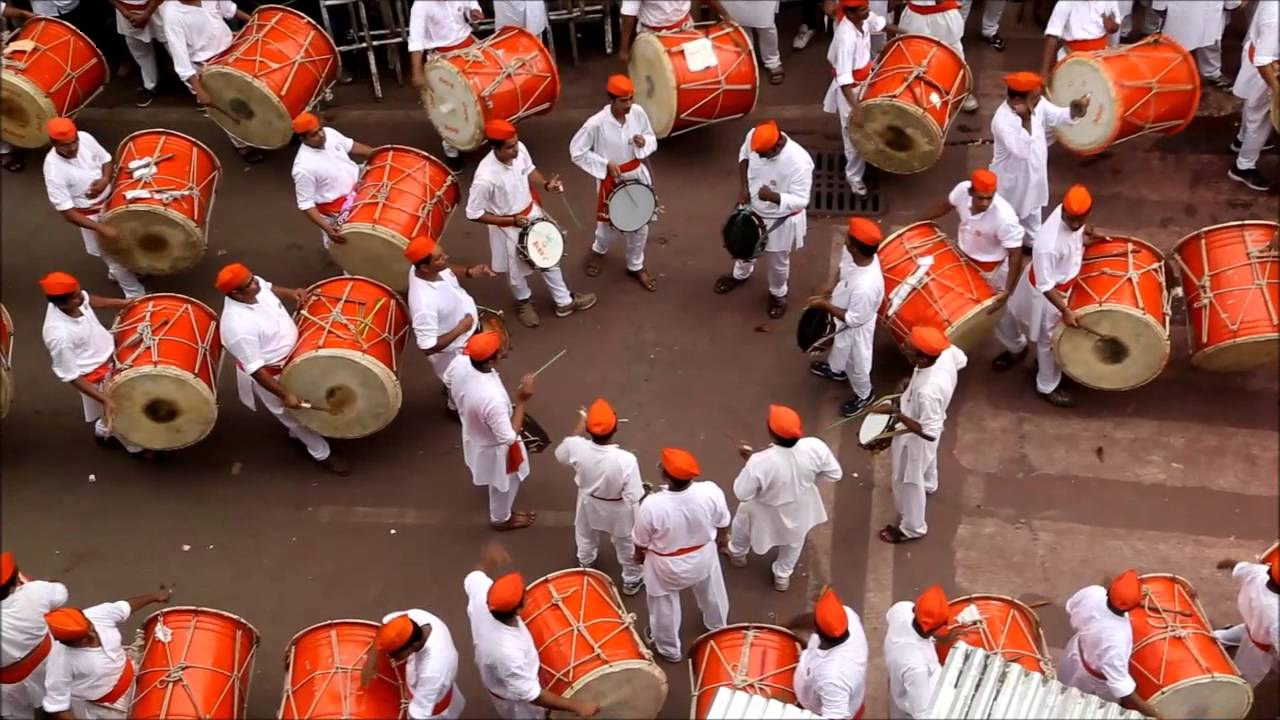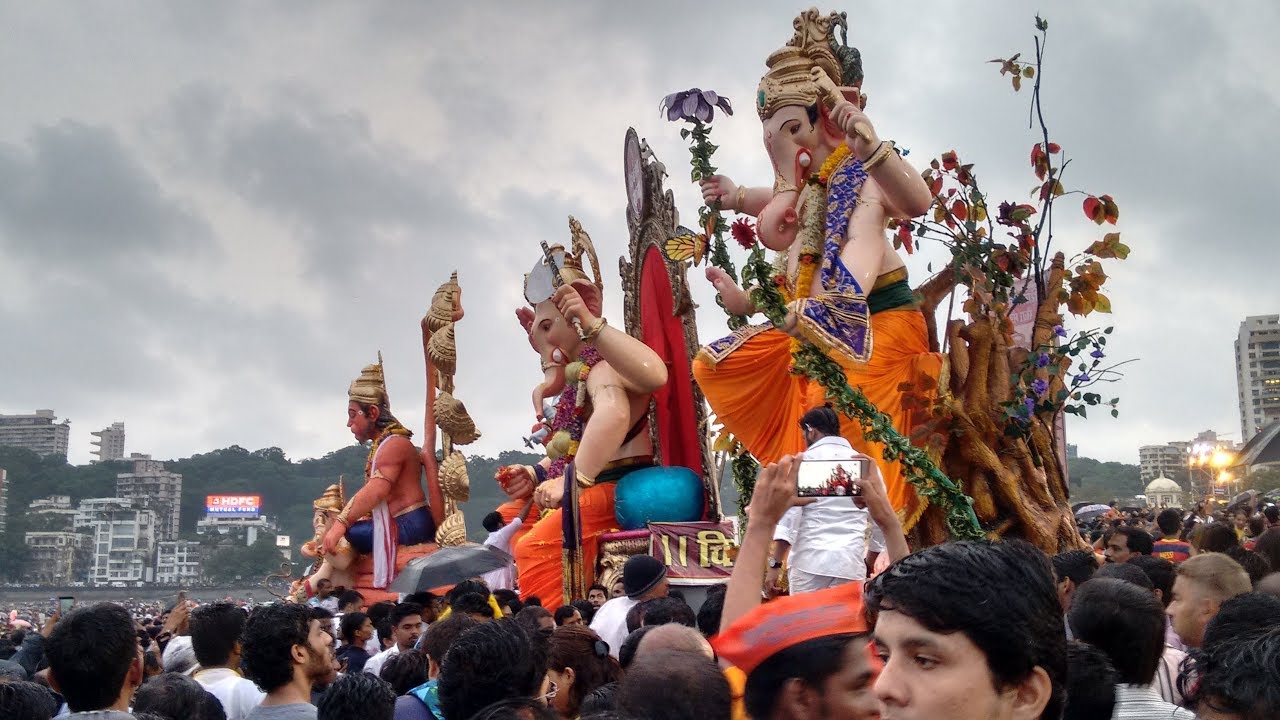 Soak in the cultural spirit of Mumbai,take a break from daily routine & join in the festivities with Lord Ganesha.

location_onMumbaiwatch_later3 Hour

History,Cultural & Theme Tours,Social
Ganesh Darshan Experience In Mumbai

Soak in the cultural spirit of Mumbai,take a break from daily routine & join in the festivities with Lord Ganesha.

location_onMumbaiwatch_later3 Hour

History,Cultural & Theme Tours,Social
Ganesh Darshan Experience In Mumbai
Description of the Experience
Ganesh Festival Experience(13th September to 23rd September) - Ganesh Chaturthi & Visarjan Tour 2018. Celebrate Ganesh Festival 2018 with Leamigo.Ganesh Chaturthi is the 1st day and Ganesh Visarjan is on 10th Day. Lord Ganesha also known as GanpatiBappa in Maharashtra is the God who takes away all the obstacles from your life.The public version of this festival was started by Lokmanya Bal Gangadhar Tilak in order to bring together the locals under the name of religion and festival, during the times of the British where the Brits had imposed restrictions on people gathering or meeting in public.This festival was started to bridge the gap between the castes, and build unity against British colonial rule.Mumbai's Ganesh festival is the biggest celebration in the city. If you want to experience an Indian festival on a grand scale,this is it!It's a massive street party with a special spiritual meaning.The ganesh festival is celebrated by bringing beautiful clay idols of Ganpati Bappa into the homes by people. Many housing societies, local neighbourhoods also bring huge statues of Ganesha.The festival ends with the parading and immersion of the statues into a body of water, usually the ocean in Mumbai.The tradition has carried on, and nowadays there's great competition among local communities to put on the biggest and best display. The famous Mumbai Ganesh mandals that our local amigo will take you to are among the most popular in the city. However, there are plenty of other well known ones that are worth visiting.You can even visit a local home for the Ganesh puja(aarti) and get a feel of this culturally diverse city.Enjoy home-made snacks prepared specially for Ganpati offering.So dont wait, Sign in to Leamigo and take back memories of a wonderful mega festival of India.
Highlights
3-4 Best spots of Ganesh Darshan in Mumbai
Stay in the heart of the city, get used to noise and crowd and get the true essence of a Mumbaikar
Feast on modaks ( a rice flour based sweet filled on the inside with grated coconut and jaggery) unabashedly
Join in the festivities and experience various cultural programmes to know the importance of this mega festival
Includes
check100% personalised local experience with a Local amigo

checkModaks and 1Indian Snack

checkBottled Water

checkBest spots for Ganesh Darshan around the city

checkWalking experience (other transport can be arranged at an additional cost)

checkHotel Pickup And Drop-off option available at additional cost

clearAdditional food and drinks from the ones provided in the experience

clearTickets to any attractions

clearTransportation costs
Meet up point
As Per Booking Option Chosen
Confirmation Policy
You will receive a confirmation email and voucher instantly after booking.
In the event that you do not receive an email from us, please check your Spam folder or notify us via email.
Cancellation Policy
Full refund will be issued for cancellations made at least 72 hours prior to the activity.
Peace of Mind
Trustworthy

100% verified locals and experiences.

Best Price Guarantee

Get the best price at Leamigo.If you get the same experience at lower price we will refund the difference.

Book Now, Pay Later

At Leamigo you can book your experience and pay 3 days before the booking date.

24X7 Support

Our team is always on their toes to make your experiences hassle free.
check
Your enquiry has been sent..