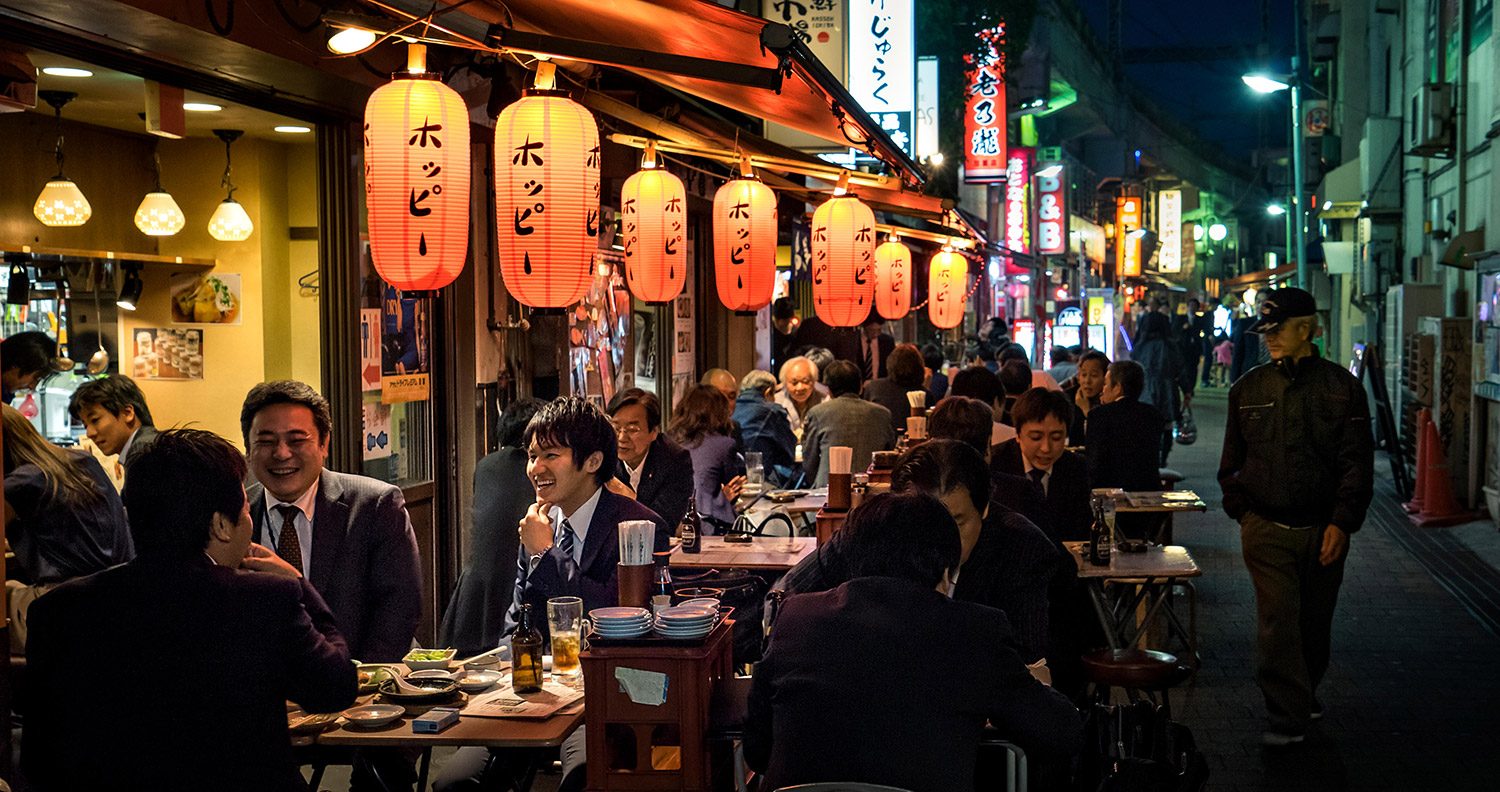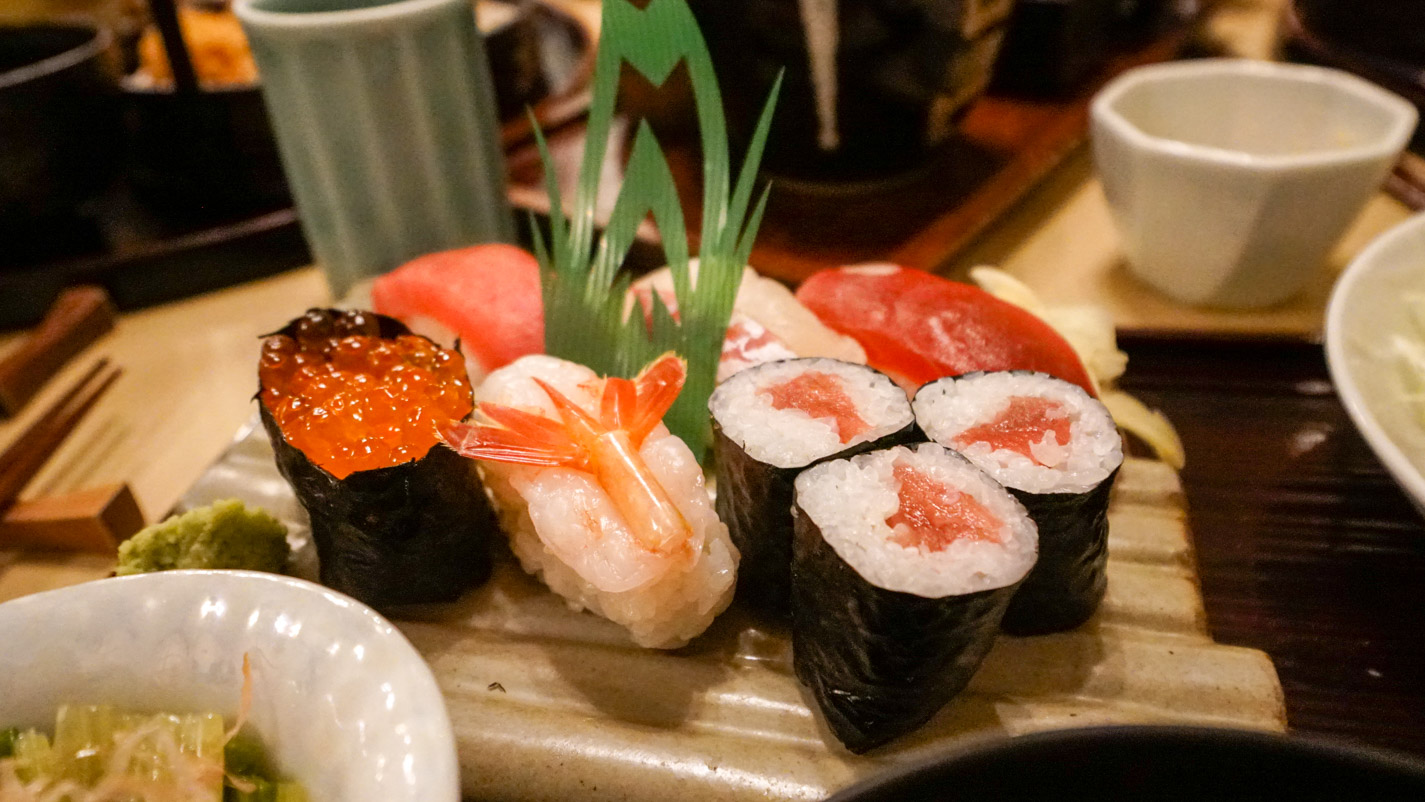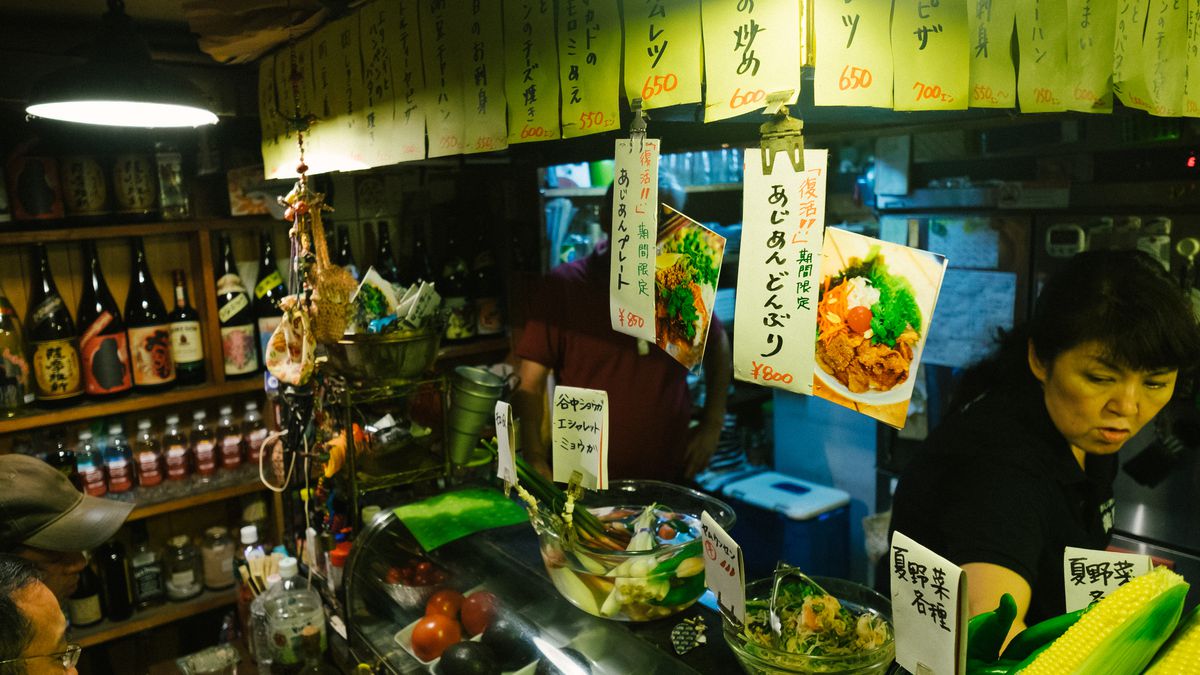 From street side yakitori to six seater sushi joints & traditional izakaya bursting with life,you'll be dreaming of Tokyo's food long after you leave

location_onTokyowatch_later4 Hour

Cultural & Theme Tours,Food,Social
Eat & Drink Like A Local In Tokyo

From street side yakitori to six seater sushi joints & traditional izakaya bursting with life,you'll be dreaming of Tokyo's food long after you leave

location_onTokyowatch_later4 Hour

Cultural & Theme Tours,Food,Social
Eat & Drink Like A Local In Tokyo
Description of the Experience
Join a Local Amigo who knows where to find the best eateries and izakaya (drinking & eating houses) in the city and eat your way around the city together, discovering incredible eateries where the locals really love to eat.Get to know Tokyo's food scene; from traditional izakaya where the locals gather with friends and colleagues to share food and drinks, to hole in a wall eateries with big character and some of the best ramen bars where locals line up at 6 am, your local will take take you to well known as well as off the beaten path spots where you can taste the best local dishes and get an authentic taste of local life.Immerse yourself in the local food culture with a Local Amigo who will select 6-8 of their favourite foods to try out based on your food preferences and while you're at it, discover markets, stores, street food and local eateries together.Spend time getting to know your Local Amigo, chat about your favourite foods and get some insider recommendations for the best local places to eat for the rest of your trip.
Highlights
Eat and drink like a local
Discover the eateries where locals really love to eat, and try the different dishes they make
Learn about the food culture in Tokyo from your local amigo
Try new dishes and discover local ingredients
Try a couple of the most popular drinks unique to Japan from the hundreds of vending machines in the streets
Get tips and recommendations for other dishes to eat and the best places to find them 
Includes
checkPrivate and personalised experience

check4 hours with a Local Amigo

check6-8 foods to taste selected by your Local Amigo based on your preferences

check2 beers or soft drinks

checkTastings of unique Japanese soft drinks from the vending machines or convinience stores

checkWalking experience (other transport can be arranged at an additional cost)  

clearFood and drinks other than the ones included in the experience

clearTickets to any attractions

clearTransportation costs

clearGratuities (optional)
Confirmation Policy
You will receive a confirmation email and voucher instantly after booking.
In the event that you do not receive an email from us, please check your Spam folder or notify us via email.
Cancellation Policy
Full refund will be issued for cancellations made at least 72 hours prior to the activity.
Peace of Mind
Trustworthy

100% verified locals and experiences.

Best Price Guarantee

Get the best price at Leamigo.If you get the same experience at lower price we will refund the difference.

Book Now, Pay Later

At Leamigo you can book your experience and pay 3 days before the booking date.

24X7 Support

Our team is always on their toes to make your experiences hassle free.
check
Your enquiry has been sent..