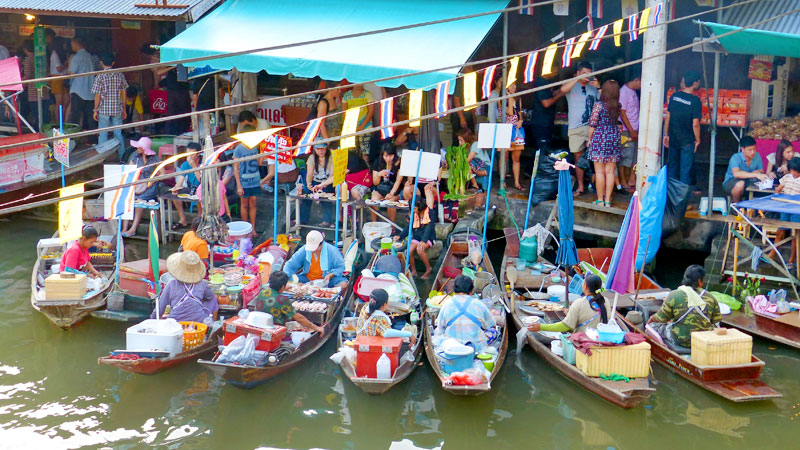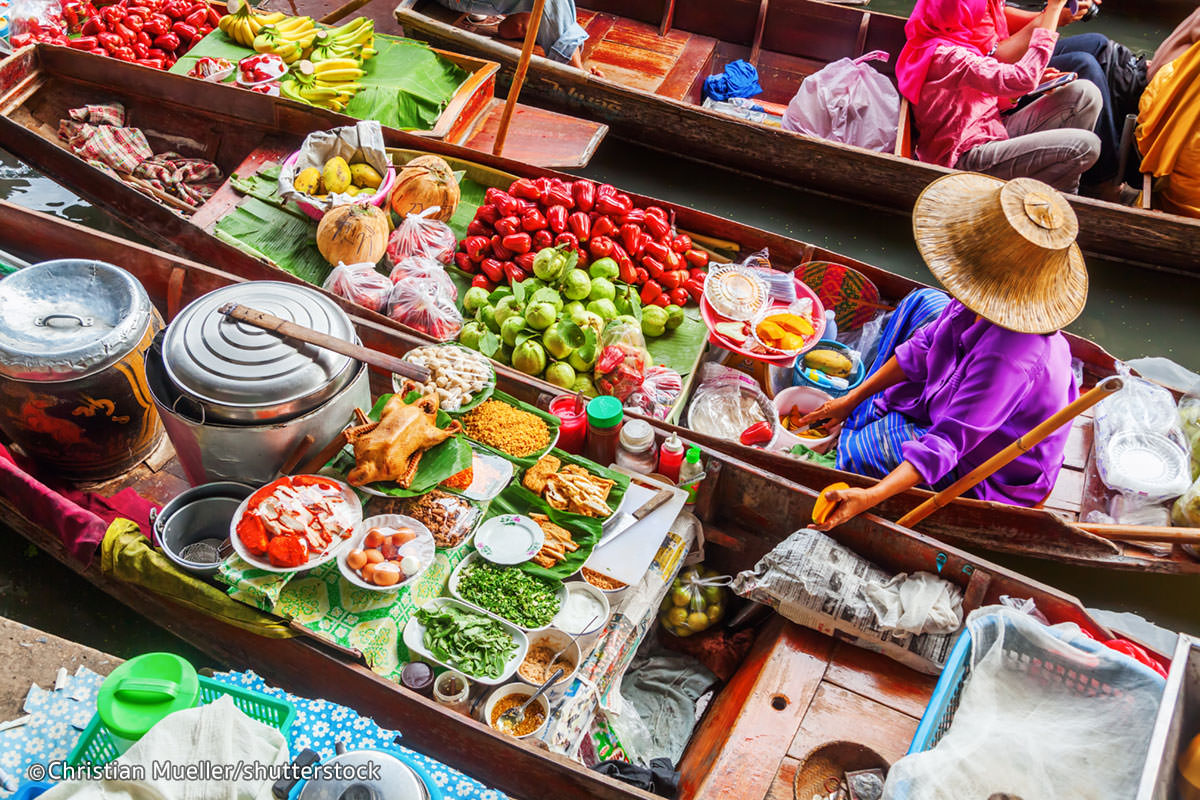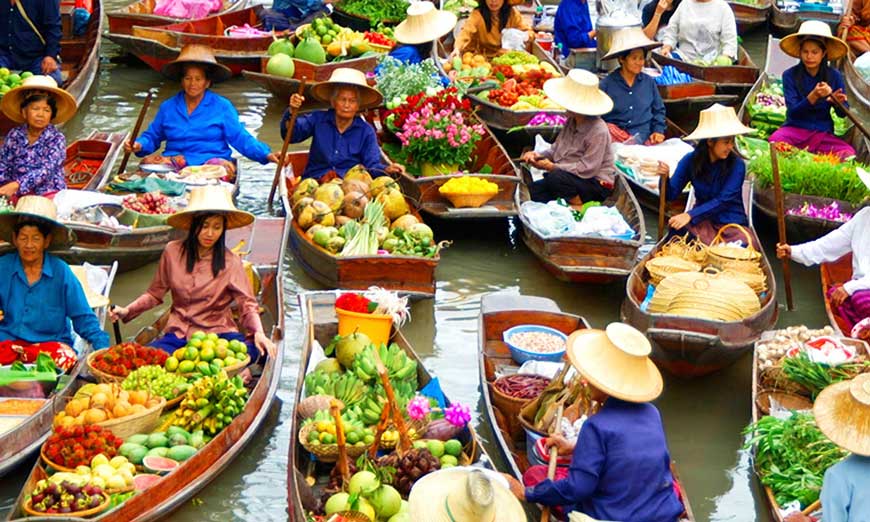 Explore Bangkok's floating markets & get off the beaten path in this traditional way of trading along city's waterways

location_onBangkokwatch_later4 Hour

Cultural & Theme Tours,Shopping,Food,Social
Bangkok's Hidden Gem:The Floating Market

Explore Bangkok's floating markets & get off the beaten path in this traditional way of trading along city's waterways

location_onBangkokwatch_later4 Hour

Cultural & Theme Tours,Shopping,Food,Social
Bangkok's Hidden Gem:The Floating Market
Description of the Experience
Join a like-minded local amigo to discover a side of Bangkok that many visitors never see as you get off the beaten path and discover an enchanting floating market.These authentic markets, where locals trade fresh fruit, vegetables and plants from traditional boats as well as cooking up tasty street food will give you a taste of the real Bangkok!As well as strolling along the banks of the canal to soak up the atmosphere and try some tasty street food, especially the classic Thai desserts and fresh fruit you'll find here, take a boat trip along the water for another view of the market.Haggle for some fresh produce to take home with you, and enjoy indulging in the freshly prepared dishes that the locals love!Depending on your preferences, your local amigo could take you to Khlong Lat Mayom floating market, a local favourite which is known as a foodie's paradise, and is set along a smaller canal, providing a more authentic local experience; or you may prefer to visit on of the older and larger markets, where the bustling atmosphere will enchant you.  
Highlights
Join a Local Amigo who will take you to explore one of Bangkok's magical floating markets
Take a boat trip along the canal or river and see the beautiful waterlilies
Stop alongside other boats where locals trade fresh produce, flowers and street food
Haggle for some fresh fruit and classic street food
Return to dry land and wander through the market
Learn about the tradition and history of floating markets from your local
Enjoy the street food you bought, getting an authentic taste of local life off the beaten path
Includes
checkPrivate and personalised experience

check4 hours with a Local Amigo

check4-5 street food tastings + 1 drinks

checkTaxi + walking experience

clearFood and drinks other than the ones included in the experience

clearTickets to any attractions

clearTransportation costs other than taxi to and from the market

clearGratuities (optional)
Confirmation Policy
You will receive a confirmation email and voucher instantly after booking.
In the event that you do not receive an email from us, please check your Spam folder or notify us via email.
Cancellation Policy
Full refund will be issued for cancellations made at least 72 hours prior to the activity.
Peace of Mind
Trustworthy

100% verified locals and experiences.

Best Price Guarantee

Get the best price at Leamigo.If you get the same experience at lower price we will refund the difference.

Book Now, Pay Later

At Leamigo you can book your experience and pay 3 days before the booking date.

24X7 Support

Our team is always on their toes to make your experiences hassle free.
check
Your enquiry has been sent..